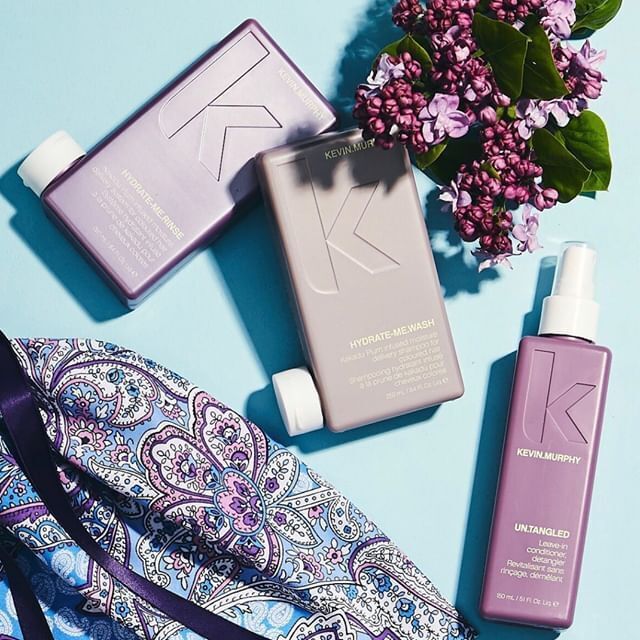 KEVIN MURPHY
At KEVIN.MURPHY, we maintain our commitment to the environmental issues that affect us. We create products with a conscience that does no harm to our environment by utilising packaging that is recyclable or biodegradable. We use only sulphate free surfactants that effectively cleanse and remove surface oil and dirt, without stripping or depleting the hair of its colour. We use AHAs, or fruit acids, derived from Papaya, Citrus, and Sugar Cane that gently exfoliate the hair surface without drying or depleting the hair. Natural surfactants from the Soap Bark Tree, Quillaja, and other plant-derived sources create rich luxurious lathers that moisturise and nourish the hair.
Born from
the same philosophy as skincare, KEVIN.MURPHY products are weightlessly designed to deliver performance, strength and longevity.
Combining hi-tech scientific knowledge with the best natural ingredients available, KEVIN.MURPHY products provide the tools to recreate high-fashion runway looks in the salon or at-home, while always remaining kind to the environment.